More Information
---
Jubilee Year of Mercy:
World Youth Day in Krakow: "Blessed are the merciful, for they will be shown mercy" This week, the universal Church focuses in prayerful solidarity on World Youth Day in Krakow, where WYD's founder, Saint John Paul II, served as archbishop. Its theme coincides with that of Pope Francis' Jubilee Year of Mercy: "Blessed are the merciful, for they will be shown mercy" (Matthew 5:7). Today's Gospel echoes the same theme, as Jesus unites prayer with mercy in "The parable of the persistent friend." Jesus teaches us not only what words to pray, but what deeds must match authentic prayer. How beautifully down-to-earth is Jesus' portrait of a God who can be trusted to do what is best for us. A pesky neighbor disturbs a sleeping friend and disrupts the household. Yet beautiful images unfold. Persevering prayer receives active, practical mercy in loaves of bread, recalling Luke's unique expression for the Eucharist, "the breaking of bread" (Luke 24:35; Acts 2:42). WYD, the Jubilee, and Jesus thus unite to define perfect prayer as persevering communion with God and unconditional mercy toward our neighbor.
—Peter Scagnelli, Copyright © J. S. Paluch Co., Inc.

Año Jubilar de la Misericordia:
Jornada Mundial de la Juventud Cracovia, "Bienaventurados los misericordiosos, porque ellos alcanzarán misericordia" Esta semana la Iglesia universal se encamina solidariamente en oración hacia la Jornada Mundial de la Juventud a realizarse en Cracovia, la ciudad donde fue arzobispo san Juan Pablo II el fundador de este evento mundial para jóvenes. El tema de este año de la Jornada Mundial de la Juventud coincide con el del Año Jubilar de la Misericordia: "Bienaventurados los misericordiosos, porque ellos alcanzarán misericordia" (Mateo 5:7) El Evangelio de hoy hace eco al mismo tema, como Jesús une la oración con la misericordia en "la parábola del Amigo Persistente". Jesús nos enseña además de las palabras para orar, aquellas acciones que deben coincidir con una autentica oración. Que
hermosa es la imagen que Jesús presenta de Dios en quien se puede confiar hacer aquello que es lo mejor para nosotros. Un vecino inoportuno que va a despertar a su amigo e irrumpe en su casa. Aún así surgen bellas imágenes. La oración perseverante tiene una respuesta activa, recibe misericordia en panes; recordando de Lucas la única referencia a la Eucaristía "al partir el pan" (Lucas 24:35, Hechos 2:42). La JMJ16 Cracovia, el Jubileo, y Jesús de este modo se unen para definir la perfecta oración como una comunión perseverante con Dios y la misericordia incondicional hacia nuestro prójimo.
—Peter Scagnelli, Copyright © J. S. Paluch Co., Inc.



---

FACILITY USE CHANGES
It has been brought to our attention that the fees and restrictions established for the use of the hall, kitchen and classrooms is preventing some ministries from using them. This was never the intent. Therefore, effective July 1, 2015 the restrictions regarding eating in these rooms and fees assessed for the use of them are no longer in effect. These restrictions and fees were put in place to offset the expenses of repairs, excess cleaning requirements. The removal of them does not eliminate the need to assess fees when the facility has not been cleaned, trash not removed and damages not repaired by the user. Fundraisers where IHM is not the direct recipient of all profits will continue to be charged the usage fees. If you have any questions concerning this, please contact Margaret Hoover in the parish office (925)-634-4154. We are all blessed that we can meet and share God's word in this beautiful place. Please treat it with the care and respect given to our own homes.

CAMBIOS PARA EL USO DE LOS SALONES DEL ICM
Nos ha llegado a nuestra atención que los honorarios que se pagan para usar los salones de nuestra Iglesia han limitado a muchos de los ministerios el uso del Salon principal, los otros salones y la cocina. Esto nunca fué nuestra intención; por eso, efectivo el 1 de Julio del 2015 las limitaciones que teniamos de no comer en estos salones y los honorarios que se cobraban para su uso ya no existirán. Estas limitaciones y honorarios fueron impuestos para compensar los gastos de reparaciones, y el exceso de limpieza. La eliminación de cobrar honorarios por uso de salones no limita la necesidad de cobrar honorarios cuando los salones no los dejan limpios, basura no se ha botado y daños no se han reparado por el grupo que usa estos salones. Recaudación de fondos donde ICM no es el destinatario directo de los fondos se les continuará a cargar los honorarios que se cobran ahora. Si Ud. Tiene alguna pregunta sobre esto, por favor pongase en contacto con Margaret Hoover en la oficina de la parroquia al (925) 634-4154. Nosotros estamos bendecidos que nos podemos reunir y compartir la palabra de Dios en un sitio tan bello. Por favor tratenlo con cuidado y respeto como que se le daria a nuestro proprio hogar.
---
Have you ever thought about becoming a Sister?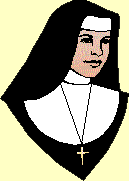 Single Catholic women ages 18-40 are invited to a
prayerful and reflective Religious Vocation Discernment Weekend Retreat with the
Daughters of Charity of St. Vincent de Paul, March 4-6, 2016, Los Altos Hills, CA. For reservations and more information contact: Sister Lisa Laguna, D.C., at 650/949-8890 or 213-210-9903, or email: srllaguna@doc1633.org www.Daughters-Of-Charity.com/retreats/
---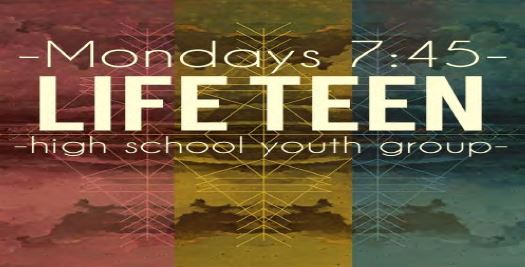 LIFE TEEN AND YOUNGER YOUTH GROUP -
Julie Figueroa, (925) 634-4153 Ext. 107
Email address: IHMYouth94513@gmail.com
Website: www.ihmyouth.wix.com/ihmyouth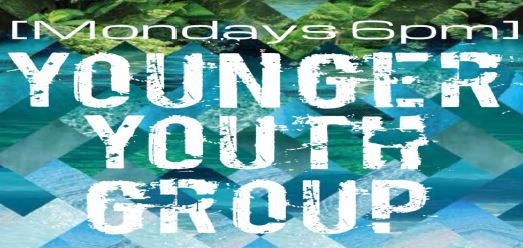 ---
Widow/Widower support group
meets every Thursday from 6-7:15pm in th Hall. Are you
trying to focus on your new life after the loss of
your spouse? Are you lonely..? Come and find
ways to deal with your new circumstances. Meet
other people who share your concerns.
Traveling the grief road can be daunting.

**************

CATHOLIC DIVORCED, WIDOWED & SEPARATED OF CONTRA COSTA
SUPPORT GROUP MEETINGS
The Support Group meets in Walnut Creek at St. Mary Church on the third Thursday of the month from 7:00 to 9:00pm. We encourage all who are struggling from a loss due to separation, divorce, death of a loved one or loneliness and depression to participate in these peer group meetings. You are not alone. The meetings are free and all are welcome. If more information is needed, please call Joan S. at
(925) 939-1007
---
Por una Familia más Feliz
Estimados hermanos en Cristo y María. Todos los retos y dificultades que enfrentamos los matrimonios hoy en día, no sería posible superarlos sin la ayuda de Cristo y María. El MFCC nos ofrece las herramientas para enfrentar esas dificultades inspirados en la palabra de Dios. Únete
a nosotros! Estamos aceptando aplicaciones para el ciclo 2015-16.
Para mayor información comunícate con Antonio Rodriguez:
(925) 565-2015, o Yolanda Rodriguez: (925) 783-3442
---
Movimiento Familiar Cristiano Católico
Por una Familia más Feliz Para ti que deseas fortificar tu matrimonio en el amor y la unidad. El MFCC te ofrece un programa de estudio y reflexión sobre los diferentes aspectos que afectan el matrimonio y la familia. En el movimiento van a encontrar las herramientas necesarias para manejar las dificultades de la vida matrimonial inspirados en la palabra de Dios. Este ministerio no es solo para parejas que tienen problemas; es para ti que quieres fortalecer tu relación matrimonial. El propósito de este ministerio es ayudar a las parejas a desarrollar técnicas de comunicación que los lleven a mantener viva la llama del amor, fortalecer la unidad, y vivir el sacramento del matrimonio revestidos de la gracia de Dios. Para mayor información comunícate con Maria Angeles (925) 207-1759.
---
Rito de Iniciación para adultos Cristianos
Los Domingos a las 5:pm en el Salón John habrán clases para el Rito de Iniciación para adultos Cristianos.
Para aquellos que están interesados en unirse a la Fé o catolicos quienes no han completado sus sacramentos,
por favor vengan a estas clases. Para Informacion póngase en contacto con Virginia Chavez, télefono 925-679-5031


---
EDUCATED ANGELS

Jaime H. Velasco is the Founder and President of "Educated Angels." This is an
organization that is open to every student that is having a difficult time understanding a specific subject, but most importantly accommodating the needs of students that are unable to afford a tutor. The Group meets every Monday at IHM from 4pm to 5:30pm in Halls A,B and C. For more information, please contact
Jaime Velasco at (925) 464-0558 or via email at Jaime.velasco8888@gmail.com.

Jaime H. Velasco es el Fundador y Presidente de "EDUCATED ANGELS." Esta es una organización que esta abierta para todos aquellos estudiantes que tienen dificultad en entender ciertas materias, pero más importante para ayudar a los estudiantes que no pueden pagar a un tutor. El grupo se reune todos los Lunes en IHM de 4:00pm a 5:30pm en los Salones A,B y C. Para mas información, favor de ponerse en contacto con Jaime Velasco at (925) 464-0558 o por correo eléctronico a jaime.velasco8888@gmail.com.
---
The Gabriel Project
This ministry meets the second Friday of each month at 6:00 pm in Matthew classroom.
If an expectant mother in need, please call the
hotline at: 800-910-0191.
---

CONTRA COSTA FOOD BANK
CONTRA COSTA FOOD BANK The Contra Costa Food Bank Mobile Produce Distribution Program distributes FREE produce on the 2nd. and 4th. Tuesdays of each month in the IHM parking lot from 12:00 noon to 1:00pm to families in need. This program is only for low income families. For more information, please call Ralph at (925)240-1177.

BANCO DE COMIDA DEL CONDADO DE CONTRA COSTA
El Programa de Distribución del Banco de Comida Móvil del Condado de Contra Costa de productos agricolas distribuye GRATIS estos productos el SEGUNDO Y CUARTO MARTES de cada mes en el estacionamiento del ICM de 12:00 a 1:00pm a familias que necesitan. Este programa es solamente para familias de pocos recursos. Para más información, por favor llame a Ralph at (925) 240-1177..

---
SPRED
or (Special Religious Education) is sharing our faith with
young people with developmental disabilities in a small group setting.
We want to start a new group here at Immaculate Heart of Mary Parish.
Many helper catechists are needed to nurture the growth of faith in our
friends with special needs. Please contact
Linda Kortuem at 634-4154 Ex. 110 for more information.
---
BISHOP BARBER'S BLOG
Bishop Barber is now blogging at
bishopbarbersj.wordpress.com.
He is sharing photos and impressions from events that
he attends or is involved with, as well as his thoughts
on news in the world and the Church. This is the newest social media effort in the diocese, and the one that is personally Bishop Baber's. Follow diocese and cathedral events and news at these channels and please share them with your constituents:
Facebook.com/oakdiocese
Twitter.com/oakdiocese
Facebook.com/ctlcathedral.org
Twitter.com/oakcathedral
Linkedin/com/company/diocese-of-oakland