Knights of Columbus
---


The Knights of Columbus
(What do they do?)
Food for families, SVDP Walk, Food baskets at Christmas, Birthright of Brentwood, Gabriel Project, Rachel's Vineyard, Delta Community Services, American Wheel Chair Program, Boy Scouts, Lynn Center, CCC Family Community Fund, IHM Golf Tournament, Youth Pan da Vida, Respect Life, Vocations/Clergy, Youth Choir,
Bishop's Vocation Dinner, Bishop's Capital Campaign, World Youth Day, Disaster Relief, Graduating High School Seniors Scholarships.

These are a few of the works sponsored by the men of IHM Knights of Columbus. It is the lenten fish fry that enables the Knights to finance these works of charity. We thank the IHM community for their continued support of this event.
****************************************
The Knights of Columbus Council 7467
Members Only-Database

****************************************

The Silver Rose Program was started 58 years ago (1960) by the Columbian Squires in Mexico. They began the run to honor Our Lady of Guadalupe. The Knights of Columbus in Texas joined the run a year later. In the mid-1990's the program was expanded to include all Knights of Columbus in North America.
Immaculate Heart of Mary Council 7467 of the Knights of Columbus will be hosting The Silver Rose Saturday, August 18th, in the afternoon to noon on Sunday, August 19th.
After leaving IHM, the Silver Rose will continue its journey stopping at various parishes along the way. The final destination of the Silver Rose is December 12th, Our Lady of Guadalupe Feast Day, at the Basilica in Monterrey, Mexico.
Parishioners are invited to pray the rosary, honor Our Lady of Guadalupe during the scheduled masses on Saturday and Sunday, and/or meditate thru adoration. Prayer books and prayer cards accompany the Silver Rose.
Click here to read The Story of the Silver Rose for additional information on the program.
Click here to read and/or download the Silver Rose Prayer Booklet.

The Knights of Columbus
& Italian Catholic Federation
PANCAKE BREAKFAST
Come visit with your fellow parishioners and welcome our new
parishioners at the pancake breakfast on the first Sunday of each month.
Hours are 8:15am to 12:00pm.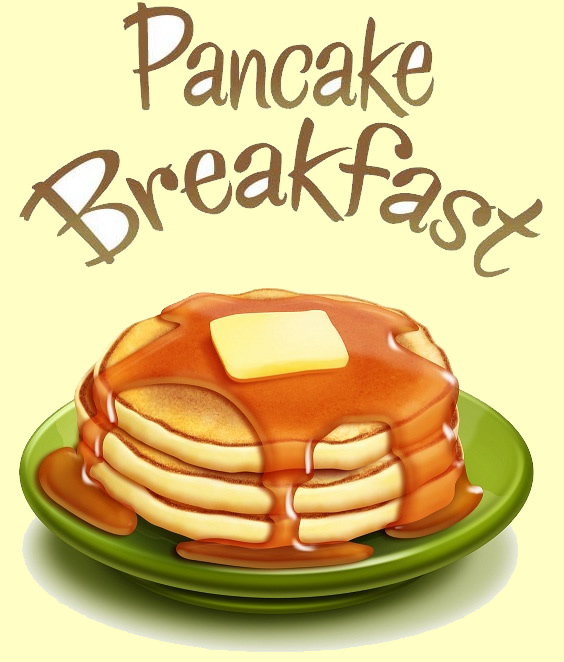 Caballeros de Colón
y la Federación Católica Italiana
Desayuno de Panquecas
Vengán a visitar con sus amigos parroquianos y darles la bienvenida a
los nuevos parroquianos al desayuno de pancakes el primer Domingo de cada mes.
Horario del desayuno es de 8:15am a 12:00pm .

****************************************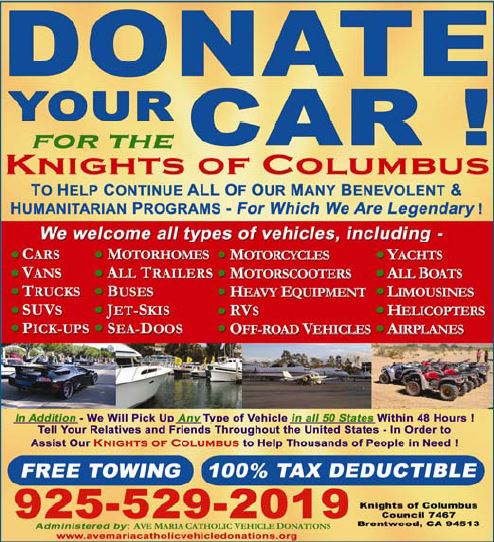 ****************************************
BIRTHRIGHT CRISIS PREGNANCY CENTER
Donate your running used car, truck or mobile home . For more information, please call 935.634.1275.

****************************************

"During December, IHM Council #7467 of the Knights of Columbus donated 50 food baskets with gifts and turkeys and 100 winter jackets to the Missionary Sisters for distribution to the needy in Brentwood."