Calling all married couples!!!
The office is updating our records and if you are a member of IHM and are married, please go to the IHM website to complete the form or come into the office, ASAP!!!
We need to complete this project before June 1st, if possible. Whether you've been married one year or seventy-five, we want to know about it!
Questions? Please call the office.

Llamando a todas las parejas casadas!!
La oficina está poniendo al dia todos los archivos de matrimonio y si ustedes son miembros de ICM y están casados, por favor visite el web para completar el formulario, o venga a la oficina tan pronto como le sea posible!!!
Nosotros necesitamos completar este proyecto antes del Primero de Junio. Si está casado un año o setenta y cinco, nosotros quisieramos saberlo. Si tienen alguna pregunta, favor de llamar a la oficina at: 925-634-4154.

********************
Faith Formation Pre Registration!!
HATE waiting in the looooong lines to register your kids for CCD/Confirmation in August? Then we have great news! IHM is now offering "Online Pre-Registration" for both CCD and Confirmation!
STEP ONE: Go to the IHM website, and fill out the online Faith Formation application.
STEP TWO: Call the office to schedule an appointment to complete your registration. That's it!
Appointments will be scheduled on Tuesdays from 9:00AM to 400PM during the months of June and July. Official registration is August 12-13, 2017.
No walk-ins, NO exceptions!

"Pre-Registración de la Formación de Fe
No le gusta esperar en las laaaaaargas lineas pare registrar a sus hijos en las clases de Catecismo (CCD) y Confirmación en agosto? Entonces tenemos buenas noticias para usted!! ICM ahora está ofreciendo "pre-Registración en linea" para CCD (Clases de Catecismo) y Confirmación!
PRIMER PASO: Vaya al web del IHM, y complete la aplicación en linea de la Formación de Fe.
SEGUNDO PASO: Llame a la oficina para hacer una cita para completar su registración. Eso es todo!!
Las citas tomarán lugar los martes de 9:00am a 4:00pm durante los meses de junio y julio. Oficialmente las fechas de Registración serán el 12 y 13 de Agosto.
No podrán ser atendidos sino tienen cita. No hay excepciones!!!


********************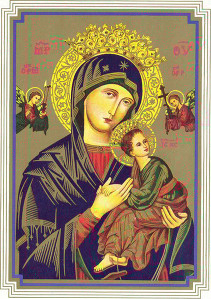 FEASTDAY OF
OUR MOTHER OF PERPETUAL HELP
JUNE 28, 2017 (WEDNESDAY)
AFTER THE 8:30 AM MASS
IMMACULATE HEART OF MARY CATHOLIC CHURCH 500 FAIRVIEW AVE., BRENTWOOD, CA 94513
JOIN US!
FOR A NOVENA PRAYER TO CELEBRATE THE FEASTDAY OF OUR MOTHER OF PERPETUAL HELP WHICH WILL BE HELD AFTER THE 8:30 AM MASS ON JUNE 28, 2017. THERE WILL ALSO BE FLOWER OFFERING TO OUR LADY FOLLOWED BY BRUNCH SHARING AND FELLOWSHIP JUST OUTSIDE IHM KITCHEN!
CALL: CORA MARCELINO – 925-876-0488 (FOR INFO)
********************
ALOHA!



invites you to
"AN EVENING IN PARADISE"
at
Brentwood Community Center
35 Oak St, Brentwood, CA
WHEN: August 12, 2017
TIME: 6:00PM - 12:00MN
Enjoy an evening of dinner, wine, dancing, and chances to win prizes!!!
Cost: $45.00/person
For more information, contact Remy Pucan (925) 513-7475
or Villa Serrano (925) 690-4317
Semi-formal/Hawaiian attire is optional

********************
Adult Volunteers Needed for VBS
VBS is scheduled for June 26th-29th, 2017 in the mornings. We are in need of adult volunteers for:
Music Station Leader
Faith Station Leader
No experience necessary! Everything you need is included in the VBS manual for that station - you just follow the directions. VBS can't happen without your help! Please contact Terry Pastor at (925)759-1727 or tntpastor@sonic.net; Teresa Bustos at (925)240-1944 or erbustos@pacbell.net.

********************

Come Join Altar Serving!
– Congratulations to all of our First Communion recipients both English and Spanish! You are now eligible to be Altar Servers! Anyone else who is interested can join us as well! If God is calling you to serve Him in this wonderful ministry, please call or e-mail Tim Guernsey at 925-240-0501 or e-mail: tguernsey@sbcglobal.net.
Vengan a unirse al grupo de monaguillos(servidores del Altar)
Felicitaciones a todos los que han recibido la Primera Comunión Ingles y en Español. Uds ahora son elegibles a ser monaguillos (servidores al Altar). Otros que han recibibo la Primera Comunión pueden forman parte de este grupo! Si Dios los está llamando a ustedes a servirlo en este magnifico ministerio, favor de llamar
a Tim Guernsey al 925-240-0501 o pueden mandar un correo electronico a tguernsey@sbcglobal.net.

********************

Volunteer Opportunity!!
Do you have a few hours to volunteer on Fridays? Do you have office telephone experience? Then we want you! Any time you are available during the hours of 9-4 to help answer phones would be appreciated, even if it's only an hour or two! Bi-lingual is a big plus. If interested, call Katrina at 925.634.4154 in the office to discuss.

********************

IHM is now forming a Funeral Choir…
Come join us to pray and sing for our deceased brothers and sisters . All our invited. Please contact Lia Katreeb at (925) 522– 9965 for more information
********************
You may have noticed all of the beautiful flowers adorning the church. Our environment committee always works super hard to make our gorgeous parish especially beautiful during the Easter season. We are inviting any parishioners who may feel called, to donate, to do so. You may drop off cash or checks to the office. Please write "flowers" in the memo section of your check. Also, for your convenience, we now also offer the option to make a one-time donation electronically. Simply log onto www.faithdirect.net, use the code: CA752 to sign up and pay by credit card!

********************

Did you know
that if you log onto smile.amazon.com, that a percentage of your purchase will go directly to Immaculate Heart of Mary?
All you have to do is to specify who you want the proceeds to go to. Once you choose Church of Immaculate Heart of Mary in Brentwood, CA as the charity of your choice, Amazon Smile (smile.amazon.com), the AmazonSmile Foundation will donate 0.5% of the price of eligible purchases!
That's it! Thank you for all you do for IHM.

********************
Canterbury Pilgrimages
5-14 de Febrero, 2018 - Costo por Persona
Habitación Doble $2,640. - Para reservar, favor de llamar y enviar formulario, con $400. deposito por persona a Teresa Barajas.
Contactos: Padre Rubén Morales - 510-872-8124 moralesrbn@gmail.com Or Teresa Barajas - 510-207-8105
Peregrinaje Incluye: Pasajes de avión ida y vuelta de San Francisco, autobus de lujo, hotels (4 estrellas), desayuno y cena diaria, guias en Español, billetes de
entrada a lugares visitados segun el programa, seguro de viaje.

********************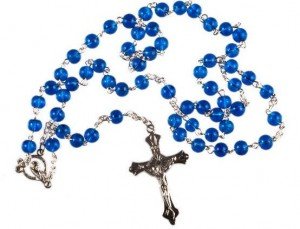 If you are interested in learning to make rosaries,
please contact Pat Trent at rosariesihm@gmail.com.

********************
Immaculate Heart of Mary
Parish Feast Day
CALL FOR TALENT!!
Sunday, June 25, 2017
11:00AM – 4:30PM
Does your ministry have a Talent to showcase? Fill out the application located in the Church vestibule and place in the box provided.
**FREE Admission** DJ Music, Food booths, Games for kids/adults. Fun for the whole family!

Inmaculado Corazón de Maria
Fiesta de la Parroquia
Llamando a Talentos!!!
Domingo, 25 de junio del 2017
11:00am a 4:30pm
Tiene su Ministerio algún talento que quieren compartir? Las aplicaciones están en el vestibulo de la Iglesia y hay una caja donde pueden dejar las aplicaciones cuando las completen. Admisión es gratis Musica – kioskos de comida, juegos para niños y adultos. Diversión para toda la familia
********************

MARIAN MOVEMENT OF PRIEST
Join us on every first Saturday of the month for the Cenacle of the Marian Movement of Priests. The group prays the Rosary and offers up the intentions primarily
for the Pope, Bishops and Priests worldwide.